[/fusion_text][/fusion_builder_column][/fusion_builder_row][/fusion_builder_container]
Open Online Courses on Ecosystem-based approaches for climate change adaptation in estuarine areas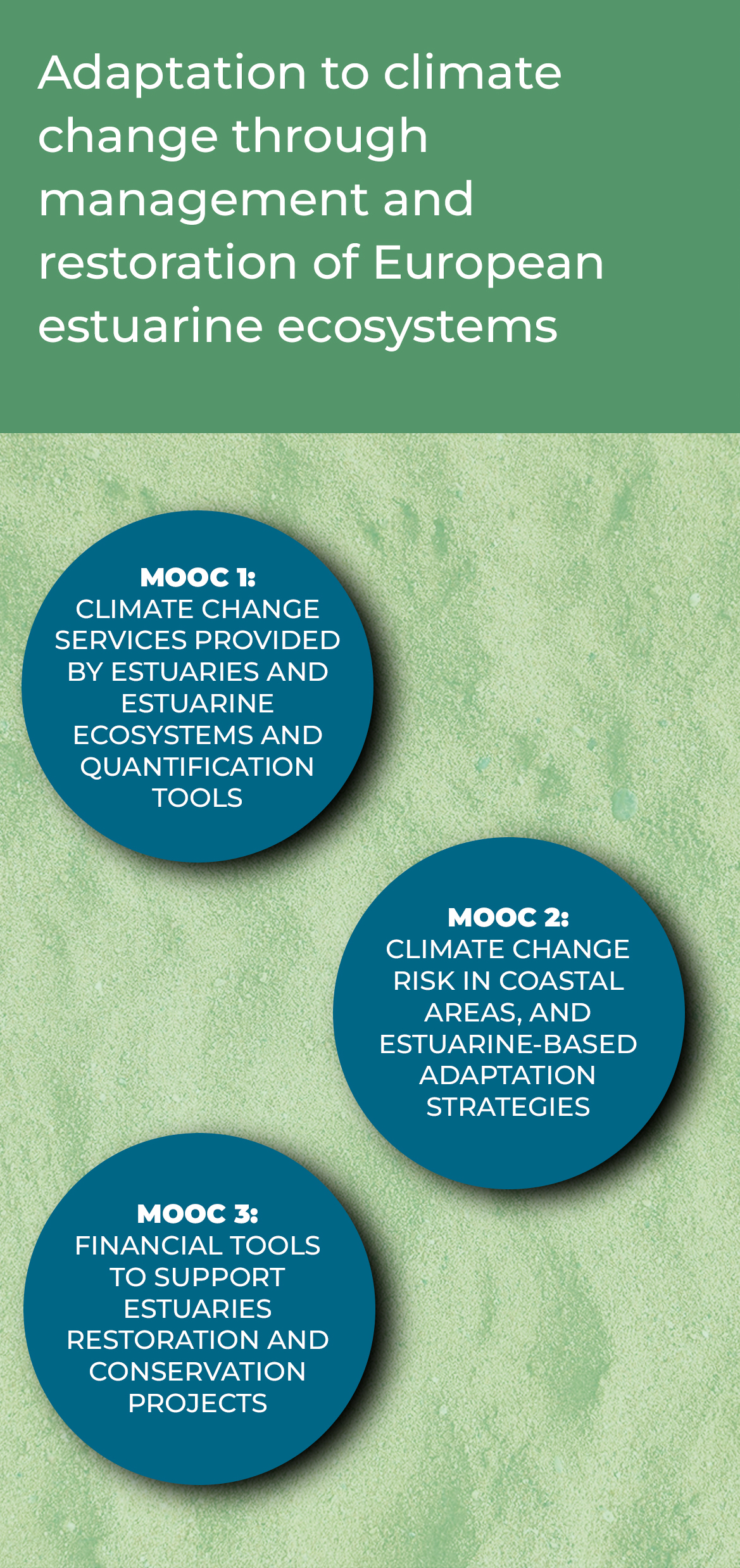 Are these courses for you?
These courses are intended for professionals, graduates and postgraduate students who are interested in deepening their knowledge of the role of estuarine ecosystems as an adaptation measure in the context of climate change.
Contact: adaptablues@lifeadaptablues.eu
FIRST EDITION ENROLLMENT CLOSED
The second edition will be launched in January.